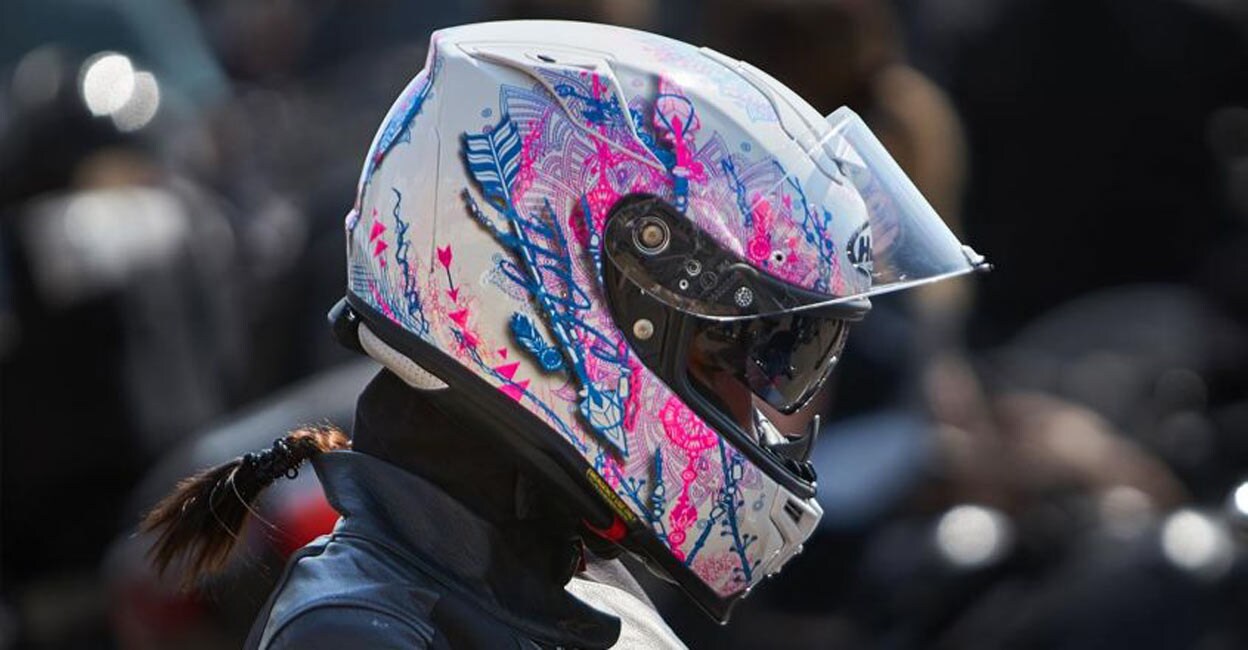 When you first purchase a motorbike and decide to prepare it for the road, the bike itself is likely to be your first consideration. Then you may think about investing in some nice aftermarket accessories, such as an enhanced motorbike exhaust.
Women's Helmets with the Most Fashionable Designs on the Market
However, obtaining a safe and comfortable helmet should be your main goal. Fortunately, you don't have to give up your awesome motorbike look for the sake of safety.
Top Women's Motorcycle Helmet Options
There are several excellent helmets available in a range of designs. Finding one that fits the appearance you want to create is the greatest approach to locate one that you will adore.
The Shoei Neotec II, for example, is a high-quality full-face helmet that comes in a variety of colours. It works well with either a sport or a conventional bike. It boasts a sleek, contemporary style and provides good protection.
Consider the HJC IS-Cruiser Amor helmet if you want something more suitable for cruising. It is a half-helmet with a little visor, a beautiful pattern on the side, and is available in pink or black.
Consider the AFX FX-17 for off-road use. It comes in nine different colours and performs well for an off-road helmet. It has an aerodynamic yet protective form that complements any off-road configuration.
Why does 2Wheel provide some of the best motorcycle helmets for women?
2Wheel has a wonderful selection of motorcycle helmets for both men and women. They also offer an excellent variety for kids. It might be an excellent spot to start your search if you want to get the best one for your requirements.
The benefit of purchasing on 2Wheel is that, since it is online, the store can carry a wide range of helmets. The firm sells all of the leading brands as well as the most recent styles from each. Furthermore, most helmets come in a variety of colour options. This makes it easy to choose one that is ideal for your requirements.
Discover Why 2Wheel Offers Some of the Best Motorcycle Parts.
Motorcycle components and accessories are also available at 2Wheel. You may purchase a complete set of riding equipment. The site offers components for various sorts of motorcycles, and you may sort by make, model, and year. This makes it simple to locate aftermarket and OEM components.
When looking for a component, you may browse through the results to discover the best fit, the best reviews, and the best price for your budget. It makes bike maintenance a breeze.
Order Yours Today | The Most Trendy Women's Helmets on the Market
Whether you choose one of the aforementioned helmets from 2Wheel or something else, it is important to have a high-quality and safe riding helmet. It is the most crucial piece of equipment you can possess. Make careful to choose one that fits your head properly. It never hurts to pick one you like the appearance of. Place your order for your helmet now.